On this page we will talk about tips, techniques and advice that you should keep in mind if you want to start your adventure in the world of collecting rare coins.
Introduction to Collecting Coins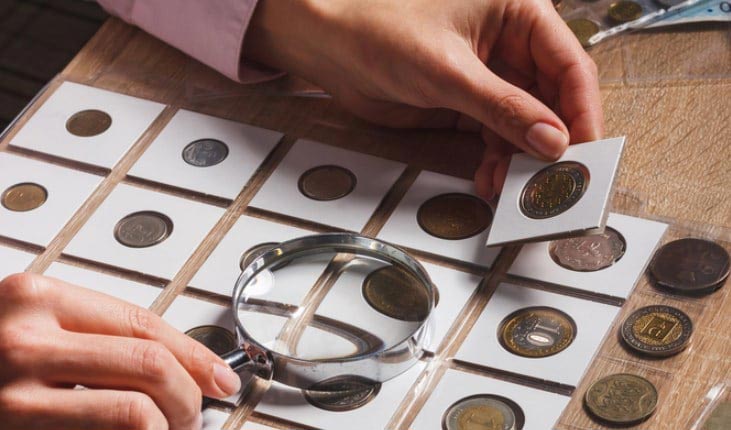 Usually you start collecting coins as a hobby. Others may start a collection for historical rather than artistic interests. Some people collect coins only for investment purposes, like gold or silver coins.
Whatever the reason that prompted you to start collecting rare coins you are in the right place. Read our advice and follow your own path in this fantastic world.
How to start a coin collection
The easiest way to start a coin collection is with the Euro coins collection. They are beautiful coins representative of the European states and quite easy to find.
The most common specimens can be found directly in the rest of the shopping. It is always exciting to check the change and find the coin that we needed to finish the collection of a particular euro country. We have also written an article that explains how to recognise counterfeit euro coins.
Other coins, among which the rare euro coins, are found to accessible prices in the numismatic auctions and can be procured without much effort.
The same goes also for the italian lira coins. We often find them at home because they are left by parents or grandparents maybe in some tin jar or old piggy bank. Finding some coins of the old lire in the attic is a way like any other to start collecting them. Other coins easy to collect are American dollars.
---
1) Do your own research
Whether you have found coins in the attic or you are collecting circulating coins of the various countries of the euro, you have to do research.
Yes, because you have to learn everything you can about the coins you own. So you will be able to estimate alone which are the good coins, those false, those too much worn and therefore of null value, those common and those rare. To know how to understand if a euro coin is fake you can read this page: How to recognize the counterfeit coins in euro.
All this information is important when estimating the value of your numismatic collection. To self-evaluate and quote your own coins you can consult our ebook "Quantovale" which are provided with tables with the quotations of each coin of each year. You can find them on Amazon.
Besides the fact that knowing the history behind a particular coin minted in a particular historical period is part of the beauty of numismatic art.
---
2) Find out what you like
Perhaps you are passionate about a particular historical period or perhaps a particular country. Maybe you like some characteristic designs or engravings or maybe you are a fan of rare metals like gold or silver.
There are many possibilities, but whatever way you go, you have to understand what you like and what fascinates you. In this way you will be able to better manage your budget, investing only in the pieces that really interest you.
---
3) Rely on safe sellers
In the world of the coins there are many opportunities but also many traps in which it is better not to fall.
For example, it is important to get the coins only through safe buying and selling services, especially at the beginning. Many little expert people can underestimate the own coins and on the other hand many clever people can overestimate the value of errors of minting. Also the problem of the not authentic coins can be easily eliminated.
How? By relying on an intermediary who guarantees the quality, authenticity of the coins thanks to expert checks on each lot for sale. The best we always rely on is described in this page: where to sell and buy rare coins safely.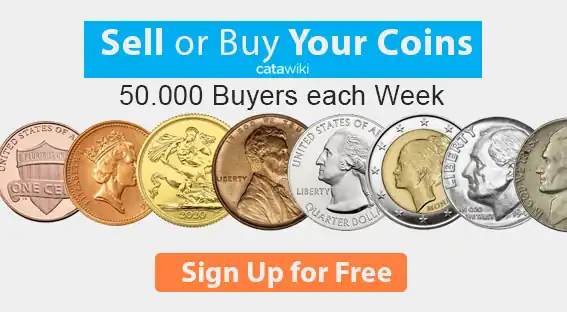 ---
4) Take care of the coins
There are some simple tips we can give you that will help you protect and preserve your precious coins from damage.
You don't want to waste the time you took to get a rare coin, after studies, research and obviously after an investment of money, only to see it fall or damage it because you're holding it in the wrong way, right?
In short to maintain in perfect state and to organize well the coins is an obligation for a numismatist.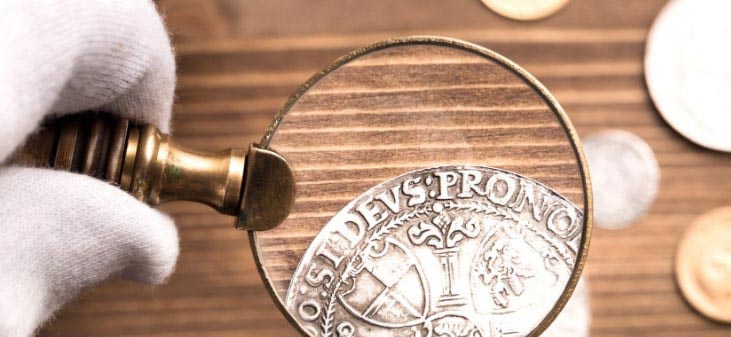 How to handle coins
The front and the coins' verse should never be touched by the fingers. In fact, when you hold a coin in your hand, you should place it between your index finger and thumb and hold it from the edge.
You can also use simple and cheap cotton gloves that you will only use to handle the coins in your collection. In this way, in addition to avoiding scratches or greater damage, you will also protect the coin from dirty or greasy hands.
Never (almost) clean coins
If you don't have practice of cleaning coins it is probably better to leave them as they are.
A hasty or incorrectly executed cleaning can irreparably damage a rare coin. In fact, remember that by cleaning the reliefs of the designs on the coin even with an abrasive cloth and an unsuitable soap, you can do damage. In particular you can wear out the edges of the reliefs up to affect the degree of quality of the coin and therefore its value.
Do you have to clean a coin, maybe because it was in the ground and you found it with the metal detector? Then you can follow the advice and techniques we have described here: how to clean coins.
Conclusions
Starting to collect coins is certainly a fun, exciting and exciting practice.
Starting from the current or modern coins you will be able to understand what fascinates you the most. Then, progressively, go to collect older and older coins. You could arrive also to the ancient coins as the Roman coins or the Greek coins. In this way you will go increasing more and more the historical and investment value of your coin collection.